---
Larry's U of I work and personal website is here.
---
Our Blue Rose Farm has SOLD! Fare thee well Farm! - see here.
---
[NOTE PHONE NUMBER CHANGE] Phone: (217) 693-7418 Email: pknelson at BRF-LLC dot com Between Broadlands and Newman, Illinois
---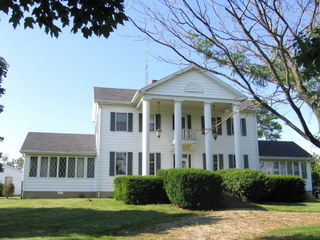 ---
Welcome to our web site for Blue Rose Farm, owned by Pamela and Larry Nelson, approximately 30 miles southeast of Champaign-Urbana, Illinois, half way between Broadlands and Newman.
Click on small map below for a larger version.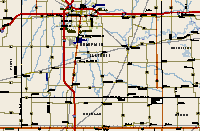 Our coordinates are:

  39° 51' 17" N, 87° 59' 35" W (Degrees, Minutes, Seconds)
  39° 51.283' N, 87° 59.585' W (Degrees, Decimal Minutes)
  lat 39.8547°, lon -87.9931° (Decimal Degrees)

- or -
---
We are just 15 minutes west of Crosswinds Equine Rescue who are just south and east of Sidell. Crosswinds is a 501c3 Non-Profit run by Mike and AnnMarie Cross. All three of our horses were adopted from Crosswinds. Please visit their web site and help support what they do - they are just amazing with horses (they also are really fun people!).
---
  Email:  pknelson at BRF-LLC dot com  
      [NOTE PHONE NUMBER CHANGE]  Phone:  (217) 693-7418

---
---


This web site authored entirely with vi text editor.
page created: 04/01/09 
page last updated: 10/08/16 
author: P. Larry Nelson
contact: lnelson at brf-llc.com
web hostimg courtesy of &y of roadkeel.com